Pontoon Boat Rentals
Fun and relaxing way to explore the waterways
Welcome to our Pontoon Boat Rentals category page, where you'll find information about our exciting pontoon boat rentals! If you're looking for a fun and relaxing way to explore the waterways, our pontoon boat rentals are the perfect choice. Our rental pontoon boats are spacious, comfortable, and easy to operate, making them ideal for groups of all sizes.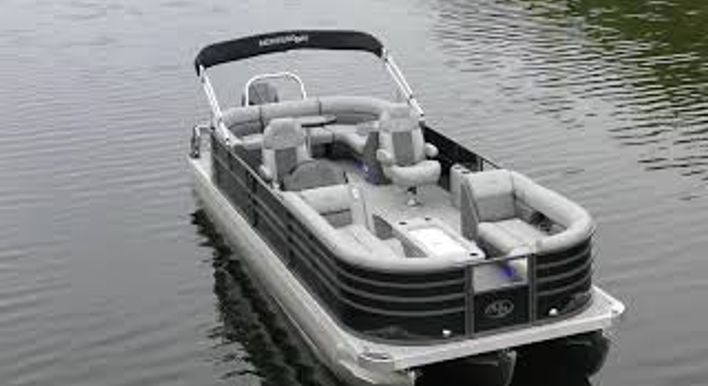 PLEASE READ CAREFULLY WHEN BOOKING; DOCKED PONTOONS MEANS THE UNITS ARE AT A DOCK SLIP ON THE EAGLE RIVER CHAIN, PICKUP/TRAILER MEANS THE UNITS ARE READY FOR PICKUP/DELIVERY AT OUR 3905 US-45 CONOVER, WI 54519 LOCATION. IF ALL PICKUP/TRAILERED UNITS ARE BOOKED FOR THE DATES NEEDED, PLEASE CONTACT OUR OFFICE TO MAKE ARRANGEMENTS FOR PICKING UP A DOCKED UNIT AND FOR SAME-DAY BOOKINGS 715-409-2994.
Tour the lakes or anchor at the sandbar to spend time with family and friends! Our Fish and Cruises are 115HP, Suzuki motors, and seat 12 people.
Our Pontoons are 115HP Suzuki engines, that seat 12 people. These boats will come with 12 PFD'S, 1 anchor, and flares. (The lifejackets provided are not children or infant sizes.) This boat is perfect for touring the lakes, or anchoring at the sandbar to spend time with family!
An online waiver will be included in the confirmation sent to your email after you complete your booking. This waiver must be signed by ALL participants prior to the start of your rental.
Opportunity to explore local lakes, rivers, and bays
Our pontoon boat rentals offer a unique perspective on the area's natural beauty, wildlife, and history. Whether you're interested in sightseeing, fishing, or just soaking up the sun, our tours offer something for everyone. During our pontoon boat rentals, you'll have the opportunity to explore local lakes, rivers, and bays, discovering hidden coves and scenic spots that you might not otherwise see. You'll also have the chance to spot wildlife such as eagles, herons, and ospreys, as well as fish like bass, crappie, and catfish.